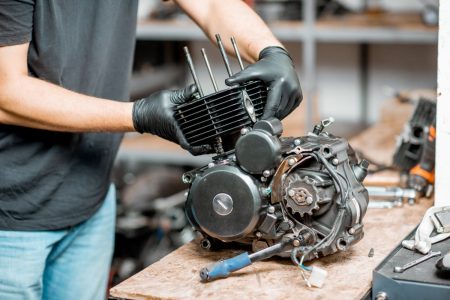 It's important to protect your motorbike from scratches, rust, and corrosion. These types of damages are caused by usual wear-and-tear, such as accidentally leaving your bike out in the elements. Luckily, there's an easy way to protect your bike's metal and stainless steel parts. Applying a black finish coating, also known as a black oxide coating, can protect your bike from damage such as scratches, corrosion, and rust. Read on to learn more about the best black finish coating for your motorbike!  
PJ1 Powersports is your trusted partner for products when it comes to protecting or restoring your motorbike. We offer a variety of Powersports products in our online store, including a selection of Coatings. From primers to black oxide finishes, we have just the product for you! 
Your Guide to Choosing the Best Black Finish Coating
What Does Black Oxide Finish Do?
To understand why a black finish coating is necessary, it's important to understand its purpose. Cleveland Black Oxide explains that "The black oxide process is a chemical conversion coating… the black oxide coating is produced by a chemical reaction between the iron on the surface of the ferrous metal and the oxidizing salts present in the black oxide solution."  
This chemical reaction results in a black oxide finish, which has a variety of benefits from corrosion protection to enhancing the aesthetic appeal of your bike.  
Shop PJ1 Powersports Coatings
Choosing the right black finish coating for your motorbike depends on your protection goals and desired finish. PJ1 Powersports offer four specialty black finishes. We've listed each with a brief description below: 
Tips f
or Restoring Your Motorbike
Are you working on a DIY motorcycle maintenance project or restoring your motorcycle? If so, be sure to check out our blog! This index is full of helpful tips, how-tos, and more regarding motorbike maintenance. It's a great place to get expert information so you can finish any job like a pro!  
Purchase the Right Black Finish Coating for Your Bike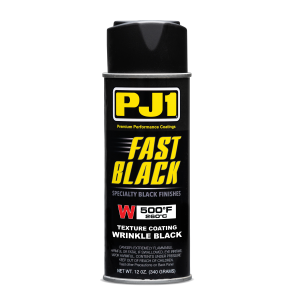 Now that you know what conversion coatings do and why they're important, it's time to select the best black finish coating for your motorbike. Browse a full inventory of our coatings to get started!