PJ1

Fabric Air Filter Oil

Part: # 4-20

Size: 15 oz.

Price: $12.79
PJ1 FABRIC AIR FILTER OIL SPRAY will increase the efficiency of your air filter and comes equipped with PJ1 special formulation dye to let you know when gauze-type filter elements need to be serviced. It's easy to apply, improves performance of all gauze-type filter elements, repels water and filters out sand and dirt.
APPLICATION AND PERFORMANCE:
Applies easily and improves performance

Safe for all gauze-type filter elements

Filters out sand and dirt

Water repelling

Super tacky formula
DIRECTIONS:
Clean filter with PJ1 AIR FILTER CLEANER SPRAY and dry filter thoroughly. PJ1 FABRIC AIR FILTER OIL spray should be shaken thoroughly and applied liberally to the inner and outer surfaces.
Spray evenly at room temperature in an area with adequate ventilation. DO NOT APPLY AT TEMPERATURES BELOW 70°F (21°C).

Filter is properly oiled when oil is visible on all surfaces indicated by its PJ1 specially formulated red dye.

After allowing time for oil to completely infiltrate element, check for dry spots which will need additional oil before installation.

Wipe off excess oil. Over oiling may cause engine to run rich for a short time.

If clogging develops, remove spray tip with a twisting motion and clean. DO NOT stick pin or other objects into can. Gently replace spray tip with a twisting motion with top of can and spray tip opening pointing away from you.
DANGER: EXTREMELY FLAMMABLE. HARMFUL OR FATAL IF SWALLOWED. EYE IRRITANT. VAPOR HARMFUL. CONTENTS UNDER PRESSURE. KEEP OUT OF REACH OF CHILDREN

WARNING: This product can expose you to chemicals which are known to the State of California to cause cancer and birth defects or other reproductive harm. For more information go to www.P65Warnings.ca.gov.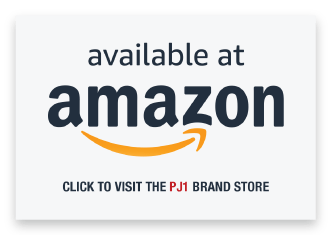 FAQ
Please refer to our dealer page to find a local distributor in your area or purchase direct here at pj1.com